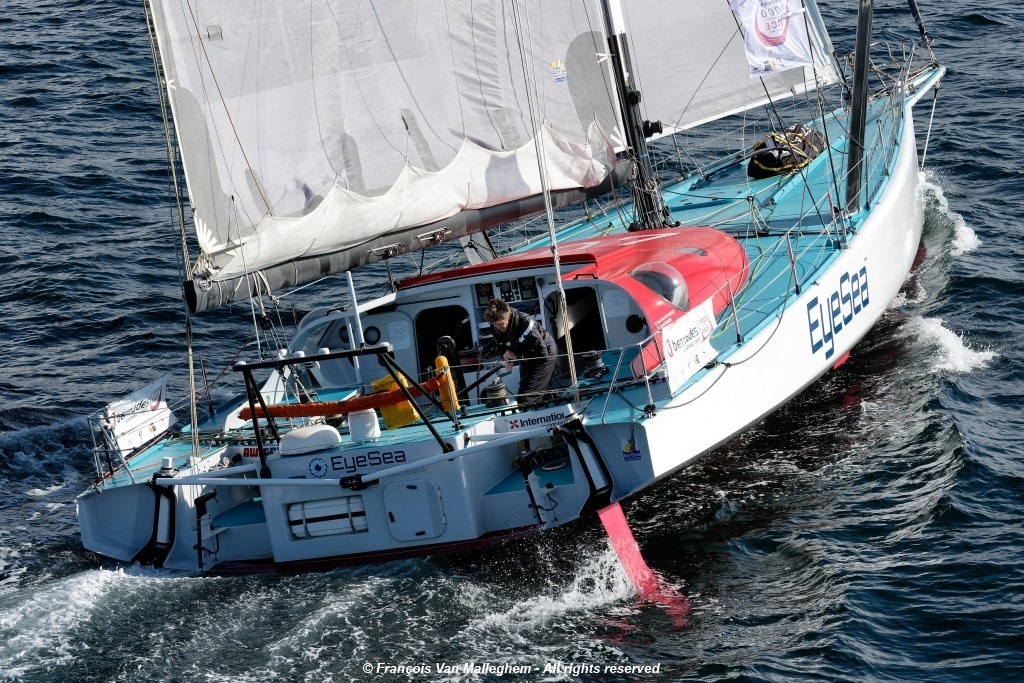 *** For Seed Factory members and their guests ***
How to work in 3m2?
Date: April 06, 2020
Schedule: at 2:30 pm
Video conference
We are offering a free videoconference for Seed Factory members with navigator Denis Van Weynbergh on the theme: "How to work in 3m2"?
From an early age, Denis sailed every summer with his family to the four corners of Europe. The revelation of ocean racing came to him in 2001, when he took part in the Mini-Transat. A solo crossing of the Atlantic, without modern means of communication and on 6.5-meter boats! In 6 months, he clocked up over 6,000 nautical miles to reach his goal: crossing the Equator in a Mini (the name given to 6.5-meter boats) and arriving in Bahia, Brazil. He will reach his goal on November 7, 2001.
Since then, Denis has been devouring nautical miles! Over the past few years, he has completed a series of convoying voyages, taking part in various solo and transatlantic races, including the Route du Rhum in 2010, an associative transatlantic race in 2011, Québec Saint-Malo in 2012, the Transat Jacques Vabre in 2013, and the Fasnet in 2015. He is the only Belgian to have raced in all the major ocean races, and today, the Vendée Globe is all that remains to complete his list of achievements.
Ever since he was a young boy, Belgian skipper Denis Van Weynbergh has dreamed of taking part in the Vendée Globe, a non-stop, non-assisted, single-handed race around the world on a 60-foot yacht.
To finance his participation in the Vendée Globe, Denis came up with an original communications concept: the "EYESEA" project https://eyesea.be/
Organized by Edouard Cambier, Vanessa Dereymaeker
Free videoconference via Zoom
Want to join the Seed Factory community?
Contact us at
edouard.cambier@seedfactory.be
vanessa.dereymaeker@seedfactory.be
Tel : +32 2 743 47 20