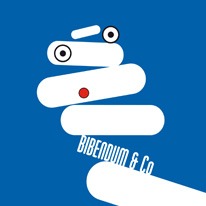 Welcome to these celebrity heroes, objects of devotion elevated to the rank of strategists for the global brands they embody.
Welcome to the Banania "Y a bon" Senegalese rifleman, born in 1915 but uninteresting since the sixties in our politically correct media. Welcome to the Lacoste crocodile, born in 1926, gratified with all the virtues and laughing softly, the vehicle of the most harmful myths, Western symbol of duplicity, Egyptian devourer of lost souls and universal emblem of the collective unconscious at its most obscure.
Welcome to Don Sandeman, born in 1928, a dark Lusitanian gentleman who today would be considered too "positive" to sell. Welcome to Mister Clean, the famous bald man who, since 1958, has been the great connoisseur of the thoughts of the housewife, who slips into the kitchen with such ease. Aka Mister Clean, aka Mister Clean, aka Don Limpio, a precursor of piercing, he offers his services as an old handsome man with all his muscles out in the absence of his husbands. Welcome to Mère Denis, née Mathurin (you can't make this stuff up), she wouldn't have had a chance to stick her snout out and say "Ch'est ben vrai cha" if brand values (as they say) had been taken into consideration back in 1972.
Welcome to the gluttonous enzymes, contemporaries of Mère Denis, devouring laundry dirt, ferocious little heads removed from the circuit, guilty of dirty-mouth laundry-eating offenses. And what about the obese Bibendum, born in 1898, in the time of the dinosaurs? As always, when a brand wins, its name is sanctified, even if it's as repulsive as Pétrole Hann. Likewise, when the product shines in the firmament of brand names, its ambassadress is gratified with all the strategic qualities, even if she is Mère Denis.
This should introduce a touch of relativism into the exact sciences of advertising. Welcome, then, to these advertising characters, many of whom, because they were born ages ago, would never have seen the light of day in the 21st century; mythical white knights from the brushes of impertinent creators, gently hijacked in this exhibition by other equally impertinent creators. These are the heroes whose candidacy today would be rejected by marketing in the competition for brand "values".