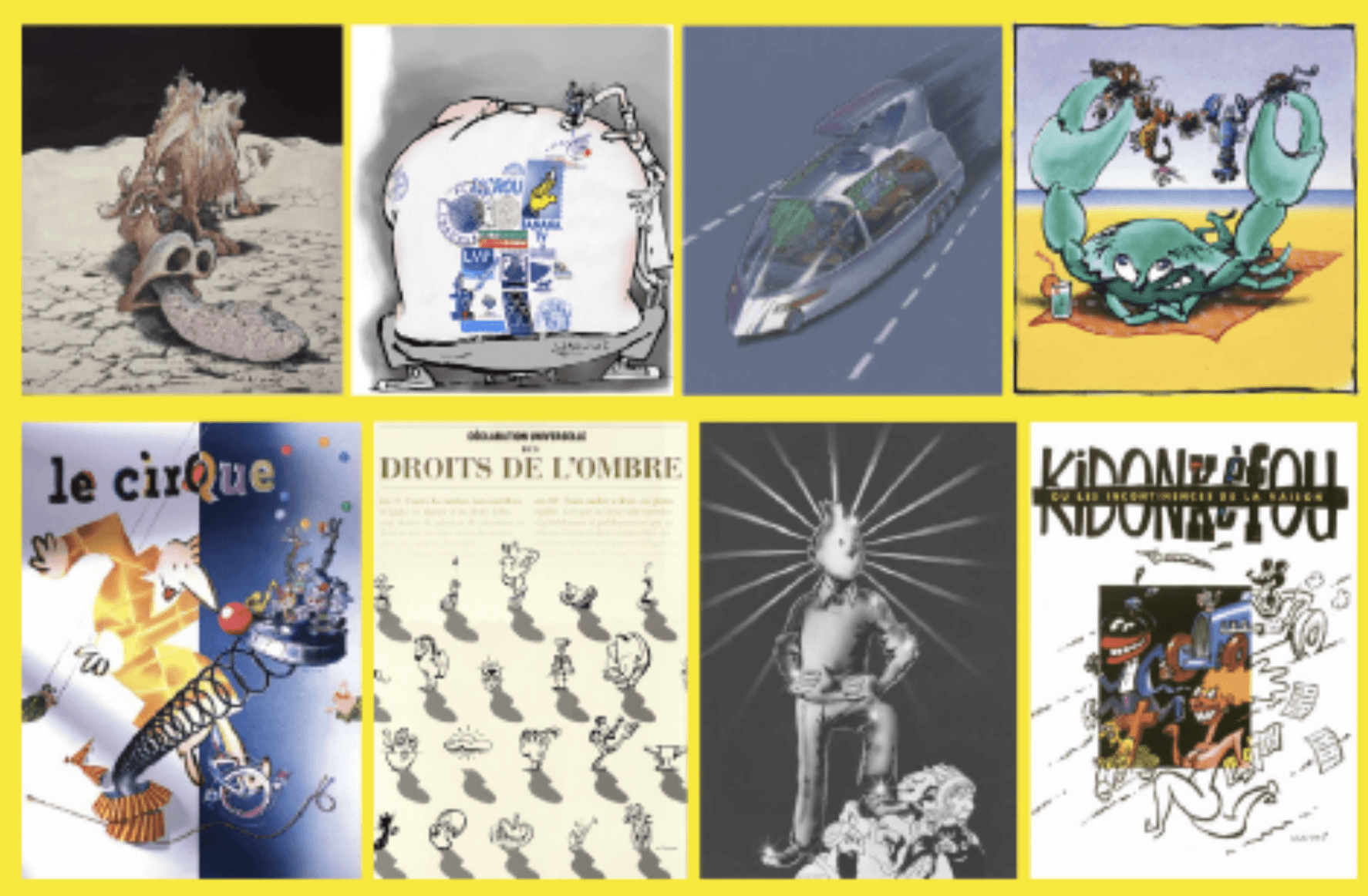 Most cartoonists follow their own path: press illustration, illustration, comics, design and graphic "o" bitoniots (logo, picto, typography), and so on.
They become efficient and appreciated specialists...in the best of cases. Others, rarer and with a greedy eye, are generalist surveyors of their lives. Life being rich in twists, turns and ratatours, the drawings pile up happily and form an instructive and tasty personal mille-feuilles. At the best of times, too. This exhibition and catalog are a kind of geological core sample taken from Jean Louis Lejeune's mille-feuilles. The artist adapts his drawings to the subject and the audience. The watchword is one drawing/one idea, and the viewer must expect the unexpected. Which comes in the form of press cartoons, illustrations, posters, comics or design and "o" graphic bitoniots...
As Thierry Tinlot says: When he draws, Jean-Louis changes his style all the time, as you'll see. Just so we're clear: no, despite the sparkling diversity of what follows, LEJEUNE is NOT the generic name of a collective of 56 different pens from all over the world. It's one guy (with glasses).