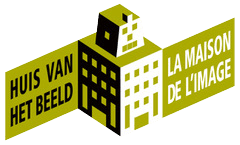 The Maison de l'Image showcases the very best in image, graphic design and illustration from Belgium and around the world, for professionals and the general public alike.
Each exhibition is accompanied by a limited-edition catalog. It is offered free of charge to guests at the opening and to visitors while quantities last, not forgetting participants. 
The Maison de l'Image is a non-profit organization run by volunteers.
The principle of participation in exhibitions is invitation. It is not a competition in which the organizers judge which projects will be invited to participate.
The organizers take responsibility for their selection. This method is appreciated by the authors, and we haven't changed it yet. Knowing that the organizers' choice is necessarily subjective, it will never be unanimous, and they assume their selection".
The Maison de l'Image seeks to uncover what the best are doing.
Wherever you are in the world, make yourself known to one of the commissioners:
michel.michiels@seedfactory.be
Participation in an exhibition at the Maison de l'Image implies authorization to reproduce the work in the catalog, in press releases, in media coverage, on the Internet, on blogs and in any other media that may contribute to the success of the exhibition. It also implies participation in future invitations not yet known in Belgium or other countries. Copyrights apply to these other exhibition venues.
Exhibitions at La Maison de l'Image