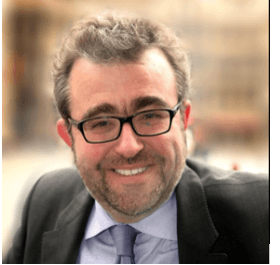 *** Uniquement pour les membres de Seed Factory ***
Media Trends for 2020
25 years of media agencies development through digital & data infusion
Hugues began his carreer in '92 as Research Manager for Media+Square (now WPP Mindshare) and than as Research Director for Initiative Media in '98. In 2000, he created Fastbridge - the digitale agency of Initiative Media In 2006 & 2007, Hugues was the Digital Director Europe Middle East Africa for Initiative. In 2008, he has been promoted as Chief Strategy Officer for Mediabrands.
He begon at Havas Media in September 2010 where he is now the CEO's. Hugues is also active in many professional media associations (UMA (President 2012-2013) - CIM (President of the strategy comittee, former president of TV Commission TV, former president Internet-commission) – GRP – IAB - ...). In December 2018, Hugues was elected President of the Belgian Management and Marketing Association).
He is also responsible for several readings at Solvay Brussels School (Omni-Channel Marketing, Integrated Communication, Digital Marketing, ...) and Mediaplanning (in Saigon/Vietnam).
I'Am A Bridge is Hugues blog project: www.huguesrey.com
In 2010, Hugues was very proud to receive a "Lifetime Achievement Award" during the Mixx Award
Specialties: Management & Development - Advertising Channels Strategy - Global Vision & Education - Digital Infusion
linkedin.com/in/huguesrey
hugues.rey@havasmg.com
Best,
Edouard & Vanessa