The Seed Factory team shares 5 key tips for a successful hybrid event in 2021. Discover also our Stream-it Studio. 
But what exactly is a hybrid event? Also known as a "phygital" event, a hybrid event combines both physical and virtual dimensions.
In the current economic climate, the acceleration in the digitalization of events continues unabated, and the professional world is no exception. Whether you're planning an internal staff meeting, a seminar, a training course or a new product launch, the hybrid event is the ideal solution for ensuring exchange and interactivity between individuals.
The phygital event has many advantages: it encourages exchanges, expands your professional network, saves time and much more. And yes, networking isn't just the preserve of physical events - it's even more effective. 
Now, thanks to phygital events, it's possible to plan break-out rooms or private meetings to energize exchanges. You can even call on a virtual moderator or master of ceremonies to introduce participants and encourage dialogue.
But with all the possibilities offered by hybrid events, it's not always easy to find your way around!
  1. Good preparation
To make things easier for you, Seed Factory has put together a short guide to successfully organizing your hybrid event. Our team gives you 5 key tips to make your phygital event an impactful and immersive digital experience.
As with any physical event, organizing a hybrid event requires a great deal of thought.
Who's your target audience? 
What are the characteristics of your audience? 
What are your objectives? 
Answering these questions is essential before you embark on planning your hybrid event.
This preparatory work will help you design the narrative and select the most relevant content for your hybrid event. In this way, you'll have everything you need to choose the most appropriate format.
For example, if the aim of your hybrid event is to unite your internal teams, it would be wise to opt for a team-building format. In this way, you'll encourage exchange and discussion between your staff, perhaps through question-and-answer sessions on the company's history.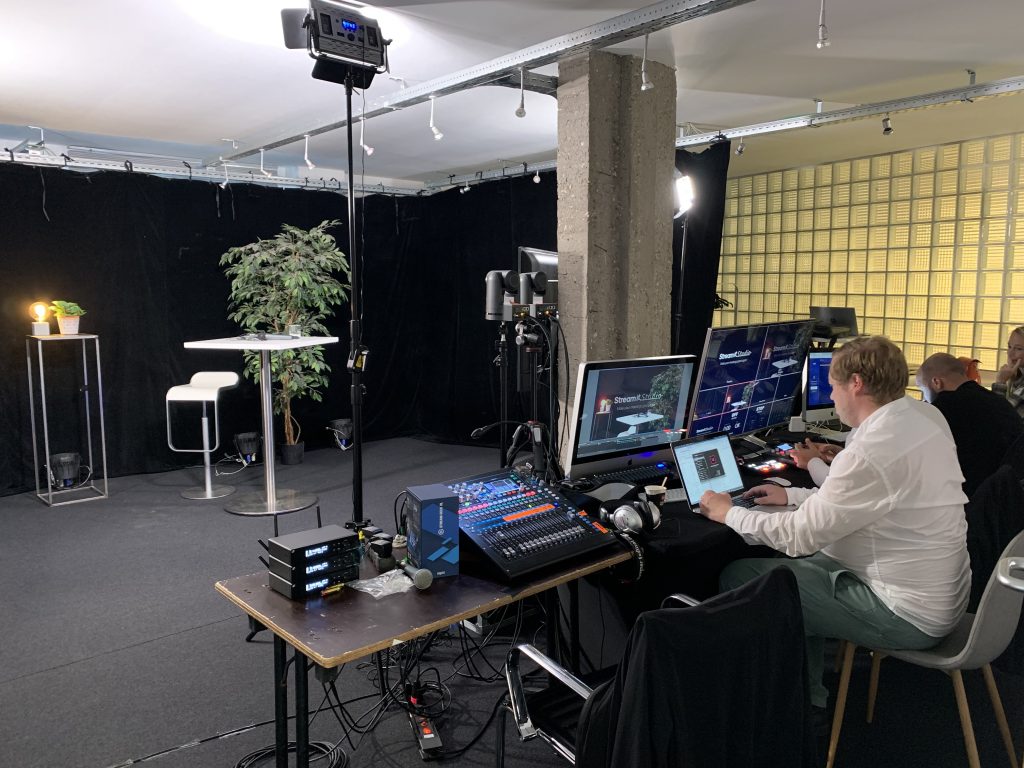 2. Choosing the right platform
Quizzes, online workshops, training courses, seminars - hybrid events can take many different forms. Once you've chosen the format for your phygital event, you still need to select the right platform!
Before making your choice, take the time to review the features and options offered by each platform. In addition to your specific needs, there are a number of useful features that will help you get the most out of your hybrid event:
Select a platform for broadcasting and recording your phygital event!
Take into account the platforms' reach: how far the software in question can be used to broadcast seamlessly without interruptions.
Opt for software that lets you centralize your data in a single interface.
Are you still a little lost when faced with the multitude of software and platforms available to you? To help you choose the platform best suited to your needs, we recommend this article: "How to organize an online conference: 7 must-have platforms in 2021". It takes a close look at the most effective platforms for organizing hybrid events worldwide.
3. Rely on storytelling
We can't say it often enough: storytelling is the key to an impactful, immersive message! And to tell a good story, you need to know how to arouse emotion. Instead of long presentations that can bore the audience, think about humanizing each message shared and, above all, making it unique.
For example, you can kick off your hybrid event with an original touch such as : 
An anecdote
A question to your audience
A fun fact
Or even an intriguing figure. 
These are all elements that will ensure your hybrid event is remembered! To immerse your audience in your world, think of your event first and foremost as a story.
If you're worried that your event will be too mechanical and not spontaneous enough, call in a virtual master of ceremonies. You don't necessarily need to hire an outside person; if you have someone on your team who's experienced in presentations and comfortable with speaking, this will do the trick perfectly.
The master of ceremonies, also known as the moderator, will ensure that your entire audience is engaged, and will address the points of your professional presentations in an original and captivating way.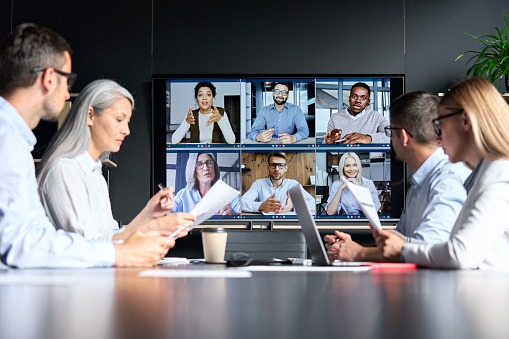 4. Don't neglect any audience
A successful hybrid event is a balanced presentation, designed for both your online and face-to-face audiences. It's essential that guests participating in the remote event enjoy the same experience as your physical participants. And vice versa.
That's why, when designing your event, always bear in mind the presence of your two audiences.
You'll also need to adapt certain formats to maintain the spontaneity and commitment of your two audiences.
For example, if your physical participants can ask the speakers questions, your remote audience will also need to be able to do the same. To do this, it's easy to choose a platform or software with a "question-answer" or "chat" function.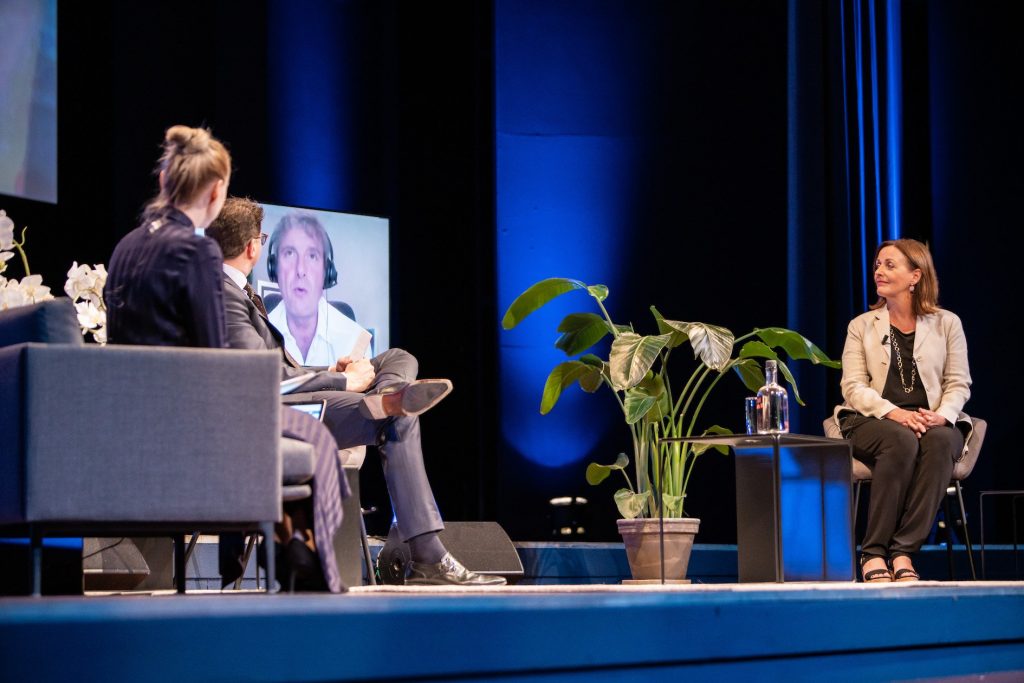 5. Use a studio
Because tomorrow's spectator experience will be resolutely phygital, the studio is the ideal solution for organizing high-impact, innovative events!
Organizing a hybrid event in a studio has many advantages, but above all it's the assurance of creating 100% personalized content that will help you achieve your objectives. 
In addition to the above-mentioned advantages, holding your professional event in a studio allows you to :
Gain flexibility and agility in your organization
Save on transportation and travel costs
Benefit from cutting-edge technology for top-quality shooting and sound recording!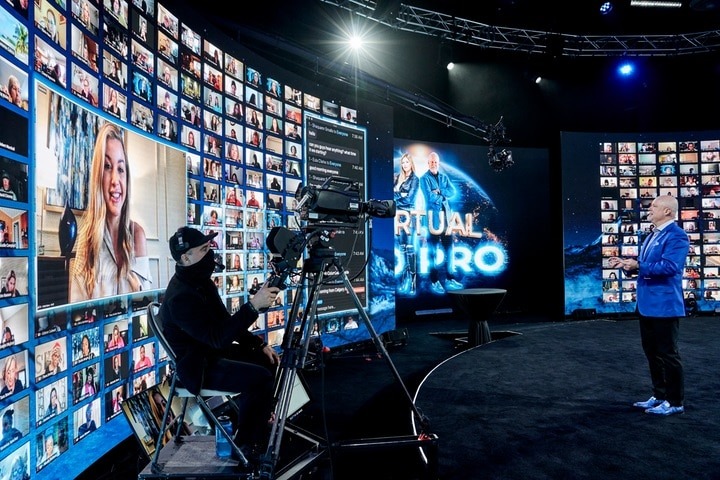 Conclusion 
In recent months, the hybrid event has been gaining in popularity. This type of event reinvents events by creating a more engaging experience that captures the attention of your employees and customers.
The advantages of hybrid events include breaking down barriers, not limiting the number of participants, and mixing face-to-face and virtual sessions.
Hybrid events are more than just a fad that will fade with the end of the pandemic. Converting to hybrid events means maximizing your chances of engaging your participants and your audience. As you'll have gathered from our 5 tips, you can't improvise a phygital event! 
Are you looking for a team of professionals to help you organize your hybrid event? Seed Factory's Stream-it studio offers tailor-made solutions for hybrid events.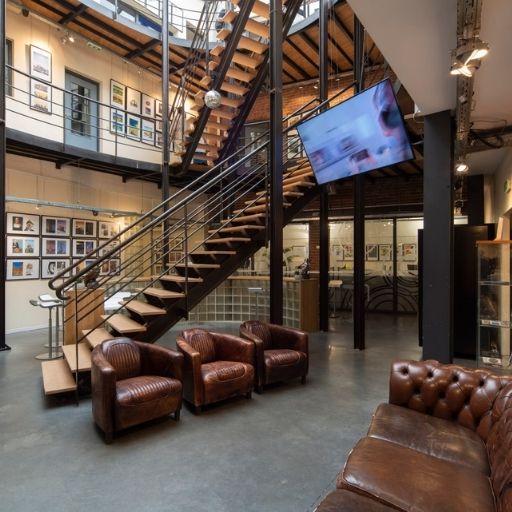 Contact us by phone or via our online form.