Remember! Those hours of calm and concentration, painstakingly painting a galloping horse, two puppies chasing a ball, a mountain landscape. A canvas, three brushes, little numbered pots connected to each other, and each delimited area on the canvas corresponding to a color: you were the king/queen of paint-by-numbers. You thought your hobby hadn't made it past the 90s, but... it's still all the rage, especially since the global lockdown we're currently experiencing. 

Gaétan Bücken, the Brussels-based creator of the Winnie's Picks brand, confirms this craze: "Painting by numbers, long regarded as a children's hobby, has in recent years won over an adult public in search of an artistic activity. This medium enables those who haven't yet mastered all the techniques of painting and drawing to become the authors of complete works".
In fact, you don't need the brushstrokes of a Vermeer or a Monet to achieve astonishing results. " Some of my customers have even learned the rudiments of painting thanks to these kits, and have gained the self-confidence to create their own paintings from A to Z".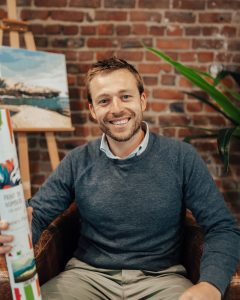 More than a hobby
More than just a hobby, this activity is a real bubble of oxygen for some, a moment of total disconnection: "Indeed, many people tell me that this concentration on colors enables them to get through periods when morale is low"This phenomenon is called hyper-concentration in psychology, and enables the person to be positively absorbed by a task and to emerge from it soothed and happy with what they've accomplished. And to socialize too! In England, paint-by-number & wine-tasting clubs meet regularly. 
Once the painting is finished, it sometimes becomes a symbolic object. "In addition to the hours spent relaxing while painting, the completed canvases are often gifts. In fact, we have a personalized painting service that transforms a photo into a painting.
Along with home portraits and wedding photos, the most recurrent requests are for pets. And sometimes very personal illustrations. "Recently, for the birthday of her truck-driving husband, an American woman commissioned a 70x140 cm canvas of his gleaming truck, which took weeks to complete. Her husband told her it was 'the best present he'd ever received'(laughs). 
The birth of an astonishing project 
When we explain our product, it immediately represents, for many, a Proust madeleine, and after the "Oh, but I used to make these when I was a kid", comes THE famous reflection: "Painting by numbers, but what an idea!". 
Gaétan had just finished his Master's degree in Enterprise & Business Management at ICHEC and, as soon as he entered the job market, didn't look for a job as an employee: "I wanted to create something, as I had already done when I was younger with content sites and then by teaming up with a friend and developing 'Gregson & Buck', a brand of personalized cufflinks" .
Gaétan wanted to create his own tailor-made job, despite the recommendations of those around him, the financial precariousness involved and the risk-taking, at an age when you're entering a whole new world. Are we born entrepreneurs or do we become them? That's the question! 
"And it wasn't all plain sailing, it has to be said. After doing some market research, I started with dropshipping this famous paint-by-numbers product. I saw it as a multi-age activity, which was cyclically returning to the market. What's more, demand had evolved over the last few years, and none of the existing players had adapted their offer to what the public wanted: this product therefore had huge potential. So, yes, people looked at me with wide eyes at first - and sometimes still do - but I believed in it. Rightly so, apparently (laughs)."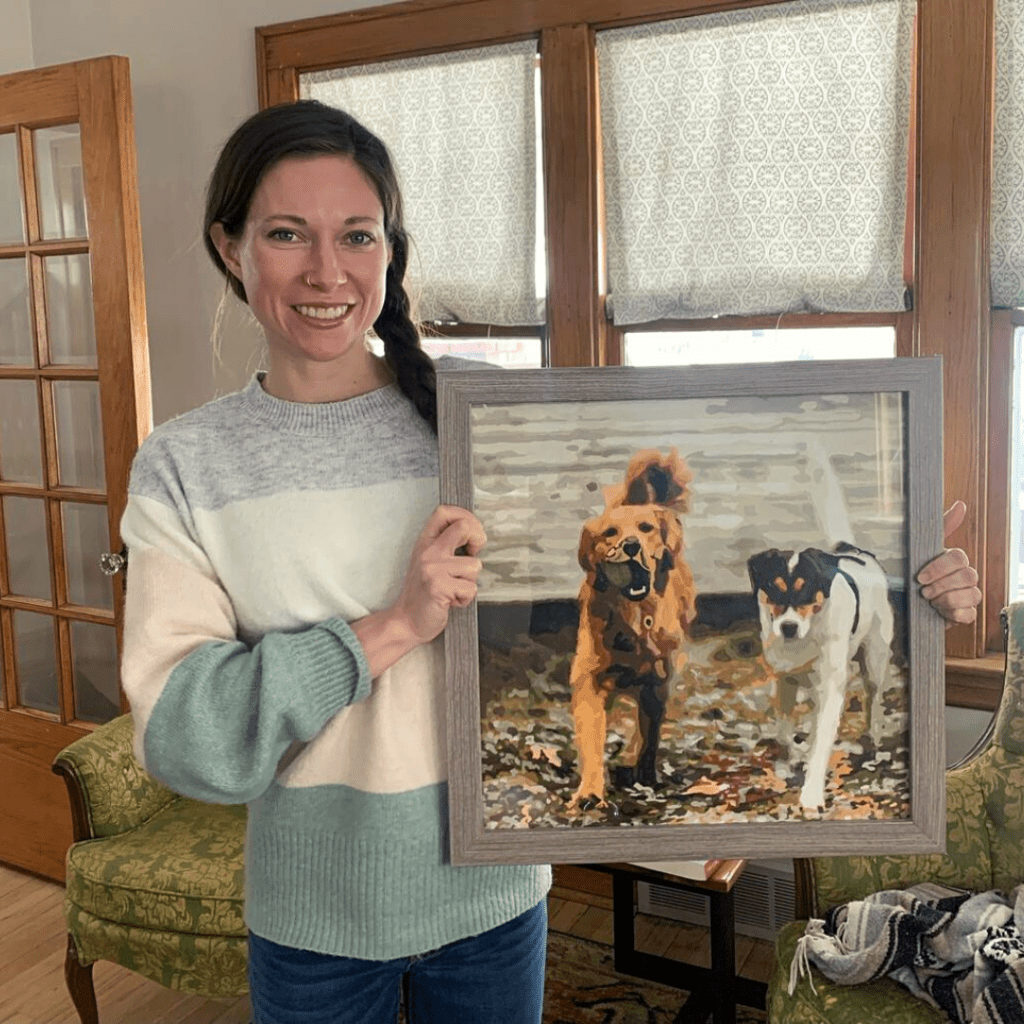 Then, step by step, the brand was created, the branding worked on and the first tubes manufactured. We improved the supply chain, and began to make a name for ourselves in the industry. Our young, dynamic design was acclaimed, setting us apart from some long-established giants. To build on this and further differentiate ourselves, we developed a range of unique paintings, in partnership with contemporary artists. The result has been an enthusiastic response from the amateur painting community, reassuring us that our marketing strategy was the right one. Indeed, we have a long-term objective: to offer a collection that is quite different from what is currently available. By the end of 2019, orders were on the rise and customer feedback was positive, telling us we were on the right track. 
COVID-19 and paint by numbers
In March 2020, when the on-trade was in the doldrums and the businesses around us in disarray, Winnie's Picks seemed to be in a bubble: orders were so high that our stock would soon run out. In fact, it was a logical reflex on the part of our customers to find something to do that would relax them at such a time of insecurity. 
The pressure was even greater: we had to get it right. For Gaétan, working between 12 and 14 hours a day was a lifesaver. " Theyoung entrepreneur began to surround himself with students, initially for customer service, and soon with long-term recruits.
Creating jobs at a time when the job market is very thin has been a huge boost, and I feel doubly useful: "Our customers were telling us how much good painting by numbers did them during this pandemic, and we formed a great team with Yasa and Clémentine in the office every day - they enjoyed their work.
We pulled out all the stops to ensure that our stock levels were optimal, and looked to the future to consolidate the new foundations we had just built. 
Winnie's Picks at the Seed Factory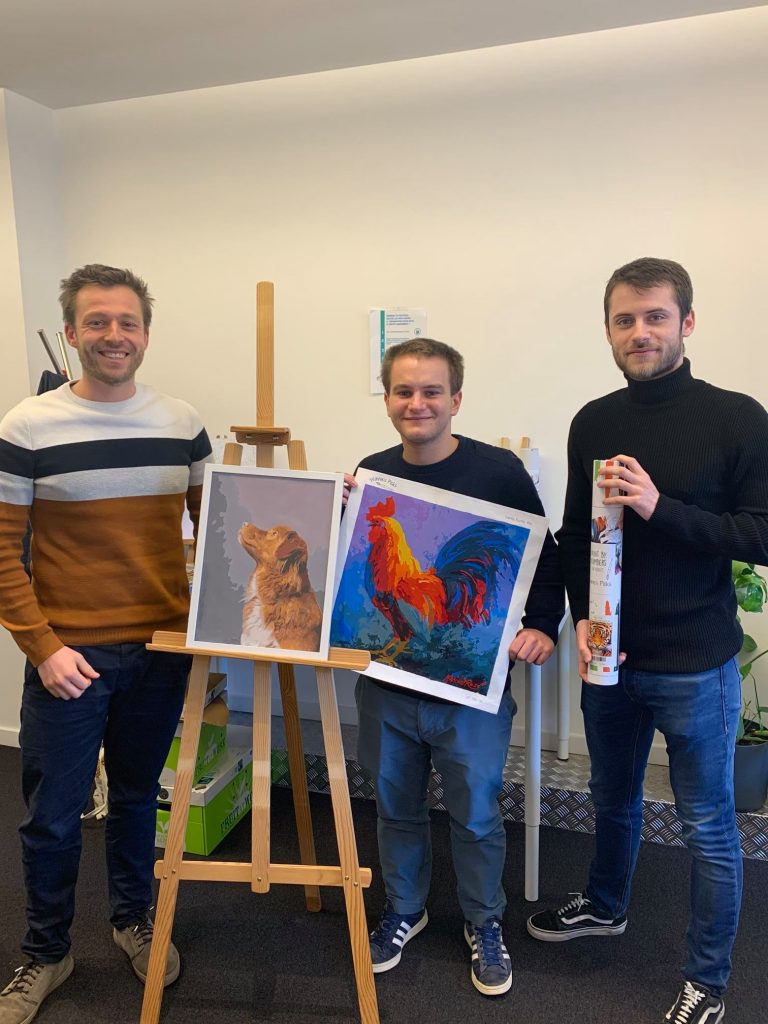 Like the 12thman on a soccer pitch, Seed Factory has been an integral part of Winnie's Picks' success. "You could say we started small: at first, I rented an office just for me in the co-working space. I immediately felt welcomed - thank you Vanessa! - and supported by Édouard's enthusiasm, encouragement and advice. -. What's more, this old mill has been tastefully restored. The glass roofs, brickwork and exposed beams, the huge staircase, the regular exhibitions- everything makes you want to go to work in the morning. And, not least, the coffee is insane.
We believe that working in a supportive environment, with a pool of highly motivated entrepreneurs, is a key factor in the development of any start-up. When we applied for an office just for us, we received an outpouring of encouragement from our neighbors: a source of intense motivation! Gaétan, after visiting several co-working spaces, chose the Seed for the above reasons, but above all for the professionalism and open-mindedness of the managers, which seems to rub off on the occupants. 
Today, we've moved into our second office as our team has grown: Joséphine, Sandrine, Alexis, Maxence for the core team, welcoming interns in various fields, such as graphic design, communications and marketing (Pssssst' Édouard, we're going to need an even bigger office soon!). 
And... what next? 
For the moment, our customers are mainly American, and it's sometimes complicated to manage stocks and orders remotely. This year's objective is to bring production in-house, so that we can create our kits ourselves, as close as possible to the end customer. Alexis, an industrial engineer, is currently working on the creation of our own factory. 
One of our major objectives is to make our brand ecological and more respectful of our environment. To this end, we've already planted 77,000 trees with our partner Ecologi, but... that's still not enough to reduce our carbon footprint. "It's all very well to be enterprising, yes, but for me it's also necessary to do so with a positive impact on our environment. It's a lot of work, and far from the "easy" option we'd like to tick. But it's also a challenge".
At the same time, we're working on building a French-language site focused on the European market to expand our field of action. 
Finally, we're working on new designs that will appeal to children: a whole new collection for kids! 
Find out more about paint-by-numbers 
From Leonardo da Vinci to the United States in the 1950s
We're in Detroit, Michigan, in the early '50s. American purchasing power and work schedules have led to the popularization of the notion of leisure among baby boomers. In his office at the Palmer Paint Company, Max Klein, an engineer, was looking for a new product that would appeal to the greatest number of people and enable him to sell off his stock of paints. After a few months' thought, commercial artist Dan Robbins came up with the solution: paint by numbers, which would turn any ordinary citizen into an artist. What a brilliant idea! And yet, not exactly new... Robbins had this revelation while studying the works of... Leonardo da Vinci!
To divide the work among his apprentices, but without leaving them free rein, he cut his canvases into zones and inscribed numbers referring to specific colors. All his apprentices had to do was follow the legend. Max Klein was dubious, but the Americans were immediately won over by these "ready-to-paint" kits, and in the process, art was democratized. It was even possible to put yourself "in the brush" of great painters, by reproducing famous paintings. Art critics were understandably up in arms, comparing the activity to mindless, mechanical behavior, the act of just following orders without a second thought. In 1955, no fewer than 20 million kits were sold! A truly viral phenomenon. If Leonardo had known...
An ideal combination
The relaxing powers of an artistic activity such as music, dance or drawing are well proven. The added bonus of paint-by-numbers is that you can combine it with an additional activity. 
Some painters glide their brushes across the canvas in absolute calm to let their thoughts wander, while others take the opportunity to listen to music or audiobooks. Relaxing the body and escaping mentally - the perfect combination! Gaétan Bücken explains the more specific benefits he has observed: "The mother of an autistic boy, who had been looking for a playful activity for her son for years, discovered in paint-by-numbers a concrete aid that totally destresses him and channels his crises. He now paints around twenty numbers a year and is getting better all the time. On another note, a lady had lost her husband a few months earlier, and the hours spent painting his portrait eased her pain, she explained to me.
****
Like Winnie's Picks (www.winniespicks.com), are you looking to rent an office in Auderghem? Find out more about the Seed Factory business center. Don't hesitate to arrange a visit with Edouard Cambier and his team by phone or via their online form.