Birth of Go Concept
Founded in 2009, Go Concept specializes in innovation consulting through technology transfer between two non-competing sectors. 
With operations in Switzerland, France, Canada and Belgium, Go Concept supports its partners in areas of expertise such as mechatronics, mechanics, electronics, industrial IT, industrialization and process quality.
It operates mainly in industrial sectors: automotive, equipment manufacturers, home automation, railways, aeronautics, space, naval, biomedical and pharmaceuticals, home automation and IOT, energy. 
It provides its customers with the specific know-how of its consulting engineers in the following functions: development engineer, technical project manager, project or business unit manager.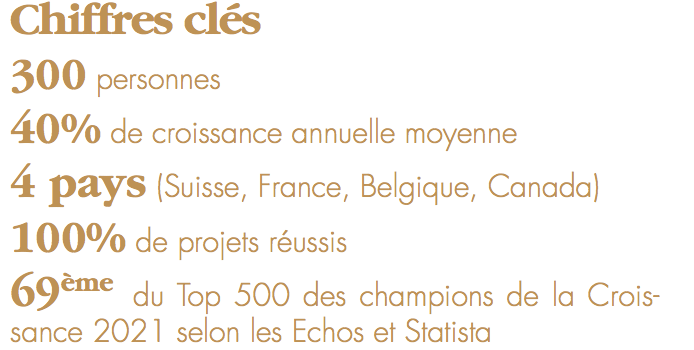 What services does Go Concept offer?  
The Go Concept Group's activities are divided into three complementary business segments:
Technological innovation consulting: support for industrial customers on high value-added projects in France, Switzerland, Canada and Belgium 
Training: through the DeepTalents brand, the Group supports industrial customers in building and running customized technical training courses.
Start-up incubation: the Go Acceleration incubator helps entrepreneurs develop their businesses. Based on intrapreneurship, it is supported by a dedicated training program and personalized support, normally reserved for Group executives.

 What is Go Concept's competitive edge ?
In a highly competitive market́, Go Concept is positioned as a premium consulting firm, supporting their customers' strategic projects. 
The companý success is based on its ability to accelerate industrial projects by specializing in technology transfer between two non-competitive sectors
This business model has enabled the Group to grow by over 50% in recent years. These excellent results have attracted international attention.
In 2017, Go Concept ranked 22nd among the most remarkable startups out of over 3,900 entities surveyed.
In 2017, Go Concept ranked 22nd among the most remarkable startups out of over 3,900 entities surveyed.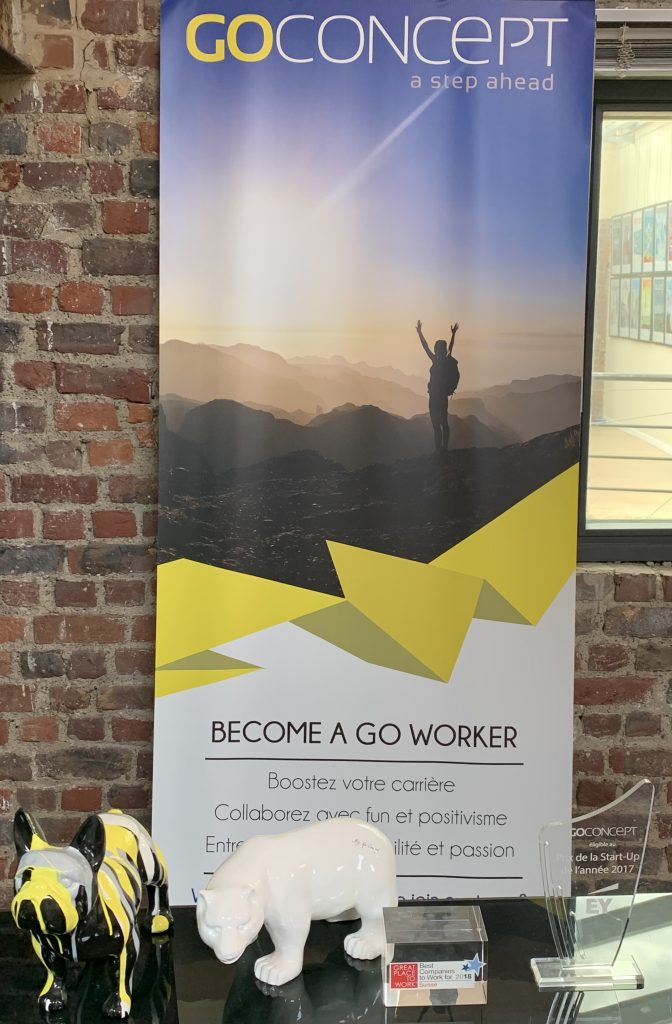 Go Concept and Covid
Go Concept belongs to the Swiss KEPAX Group, which became an operational holding company onJanuary 1,2021 and comprises 5 industrial innovation consulting companies.
Kepax's role is to support the transversal functions of all the Group's brands, to acquire new companies and accelerate their development. 
His idea is to create a privileged ecosystem on which the Group's brands can rely to ensure their growth. 
Each company retains its independence and develops its products and services autonomously, based on the 6 pillars of the Kepax growth model: 
Independence and financial stability : shareholders' equity and 15-year strategic vision 
Selective recruitment, integration and career management of talent 
Local offices in Switzerland, France, Belgium, Spain, Canada and the United Arab Emirates, close to their markets and employees 
Collective intelligence : training and operational excellence 
Mentoring : identifying growth drivers and coaching managers 
Support functions : financial, administrative and communication services 
Go Concept and its decision to locate at Seed Factory
As soon as it launched its activities, Go Concept set up shop at Seed Factory.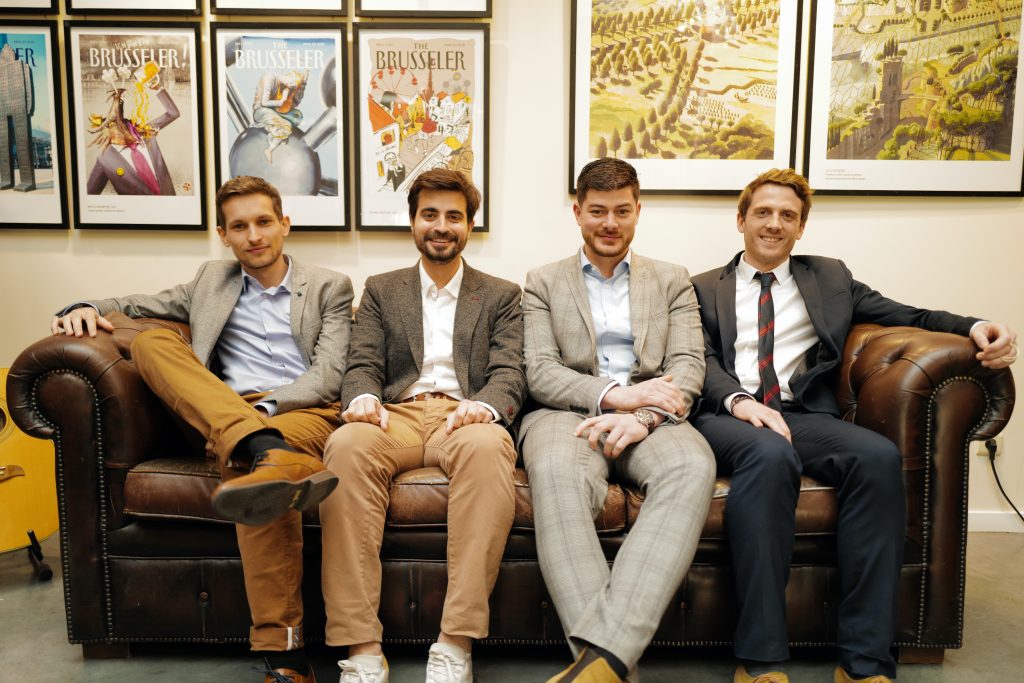 " Ideally located in Brussels, Seed Factory shares essential values with Go Concept: a sense of community, pleasure and excellence. This common foundation naturally led us to evolve at the Seed Factory, a place conducive to exchanges and skills sharing. Everyone at the Seed Factory shares the entrepreneurial spirit that lies at the heart of the Go Concept project," says Erwin Peray, HR Manager.
Like Go Concept, are you looking to rent an office in Auderghem? Find out more about the Seed Factory business center. Don't hesitate to arrange a visit with Edouard Cambier and his team by phone or via their online form.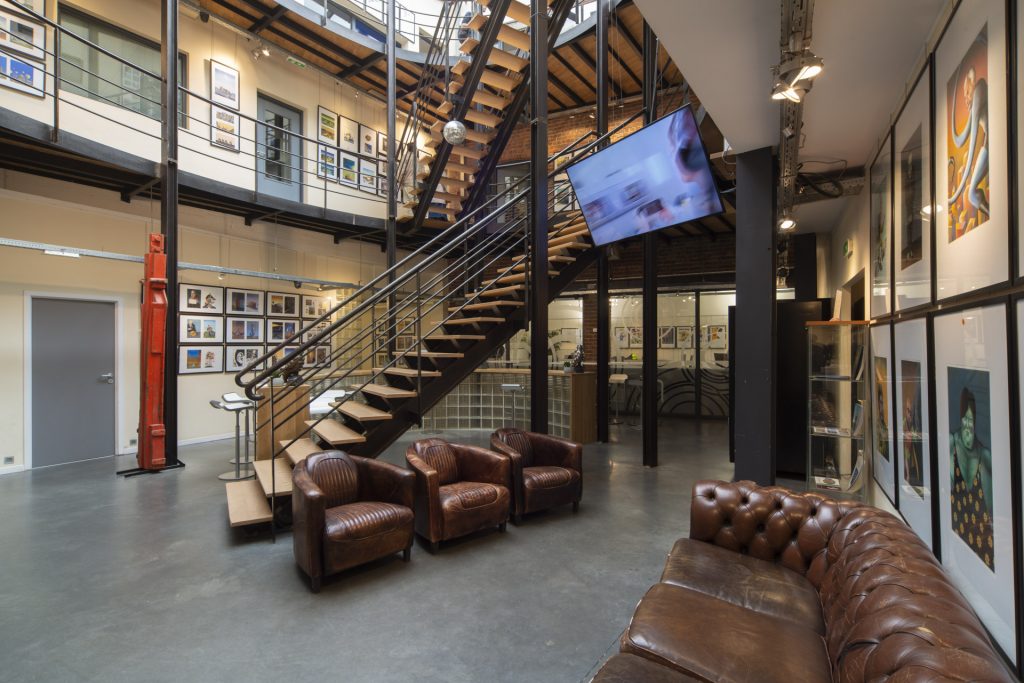 Follow us on :
www.facebook.com/SeedFactory.be
www.linkedin.com/company/seed-factory
www.youtube.com/channel/UCZ4ujMwIeW876ta0dCVLxlA