The birth of the studio
Stream It studio was the brainchild of Nicolas Lobet (photographer) and Pierre-Olivier Dirix (communications), who wanted to offer their customers a new service. Ismail Kavak later joined the project.
Team presentation :
- Nicolas Lobet (Co-director), active in photography and video for 15 years; at Stream It studio, he brings a dose of creativity and is responsible for scenography (images, lighting, etc.).
- Pierre-Olivier Dirix (Co-Director), active in communications and marketing for 13 years; at Stream It studio, he brings his commercial sense and his know-how in communications and management.   
- Ismail Kavak, who has been in the graphics business for over 5 years, oversees the production of all media and is responsible for the visual identity of the stream.   
Stream It studio was launched 3 months ago to adapt to the new realities (homeworking, explosion of online meetings and contacts, increased time spent on social networks, ...) following Covid 19.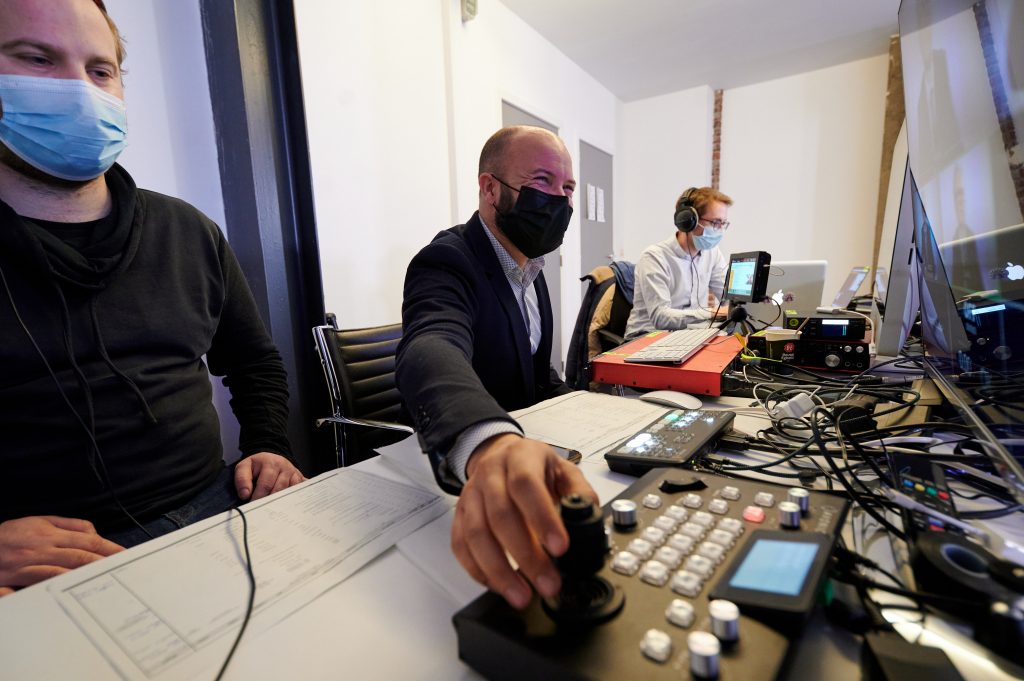 Products
This studio, based at the Seed Factory in Auderghem, offers tailor-made solutions for streaming and recording video capsules for companies, SMEs and private individuals.
You can also entrust the team with your presentations, conferences, interviews, training sessions, webinars, Facebook Live, Instagram Live, YouTube Live, general meetings, boards of directors, financial results, condominium meetings, etc. 
The studio is equipped with all the necessary high-tech equipment to provide you with the support you need for your events:
Feedback screens allow you to interact with your audience (chat, audience participation, etc.).
Several cameras (fixed and robotized) with high-definition rendering
A green-key backdrop, professional lighting, several monitor screens and contemporary furnishings 
In just 3 months on the market, the studio has already organized some 15 streaming events.
Customers come from a wide range of sectors: lobbying firms, lawyers, communications firms, business clubs, family councils, voting applications, entrepreneurial support firms, teachers, ....
The team also offers a coaching service to help you optimize the content of your stream to achieve a result that will have an impact on your audience.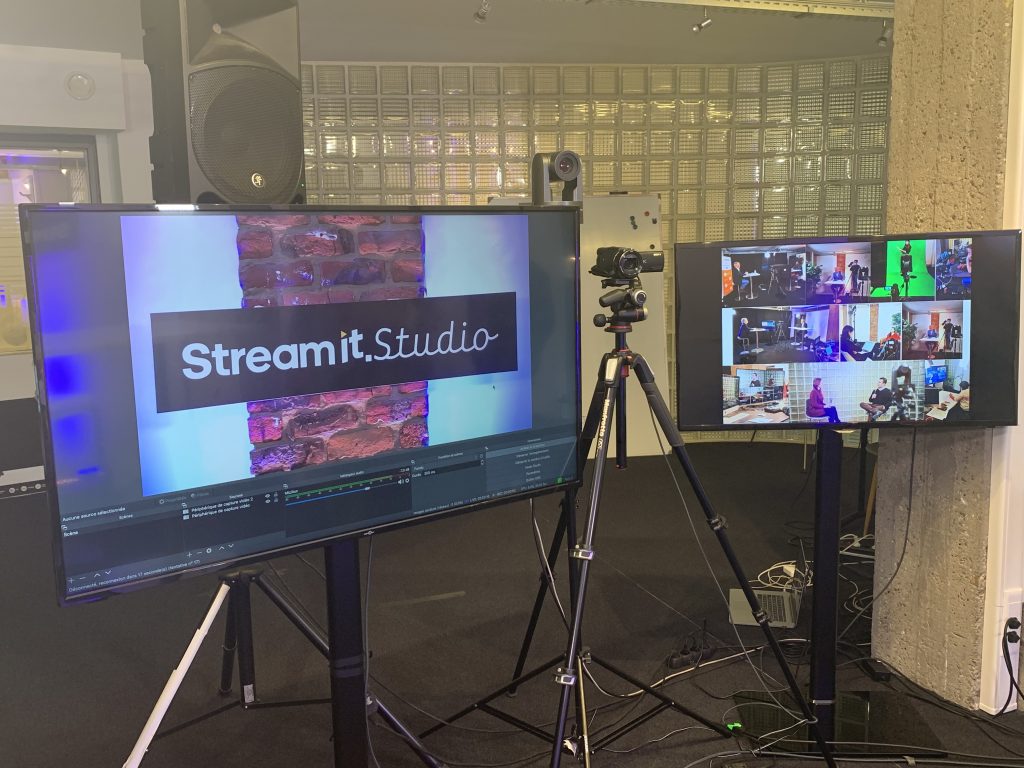 Stream It Studio and Covid 19
" Our studio works. Fifteen streams in three months. But we have to admit that, because of this pandemic, our prospects' and customers' decisions are taking longer, which is affecting our planning and our strategy," says Pierre Olivier.
There are many plans for the future: continuing to raise our profile, meeting the growing demand for phygital events and developing outdoor activities.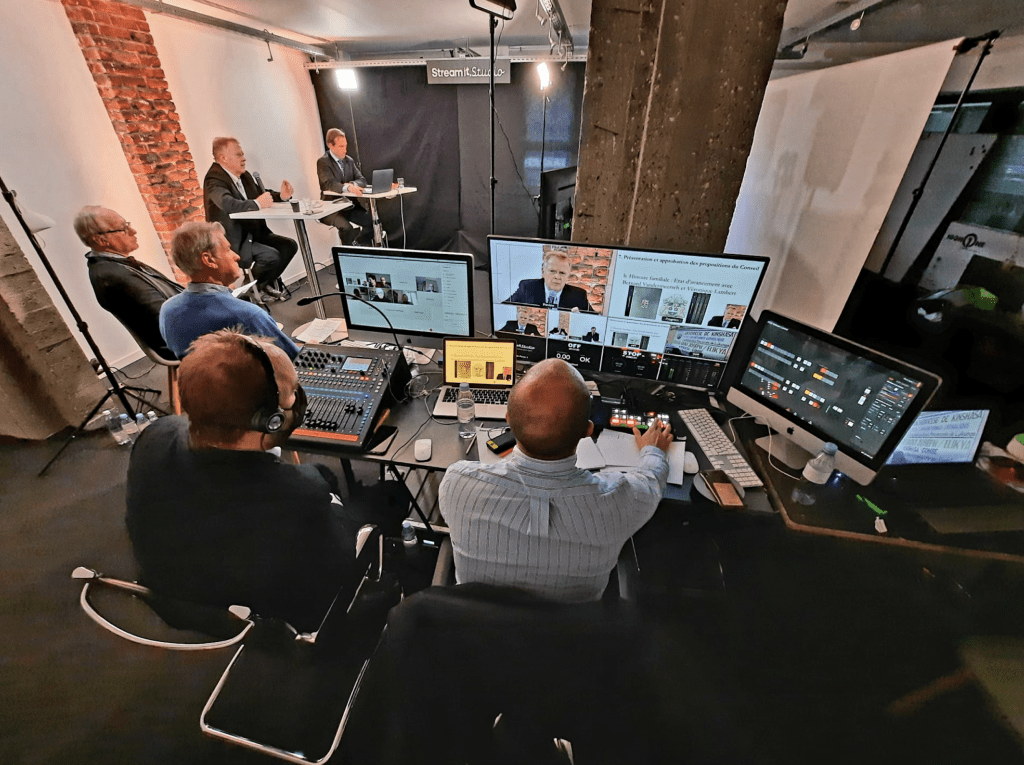 Why set up the studio at Seed Factory?
" The Seed Factory is a human, professional, dynamic and friendly coworking space. In our business, people and technology are at the heart of our concerns. Long live Edouard and his team!" ( Pierre Olivier)
Like StreamIt Studio , you want to rent an office in Auderghem? Find out more about the Seed Factory business center. Don't hesitate to arrange a visit with Edouard Cambier and his team by phone or via their online form.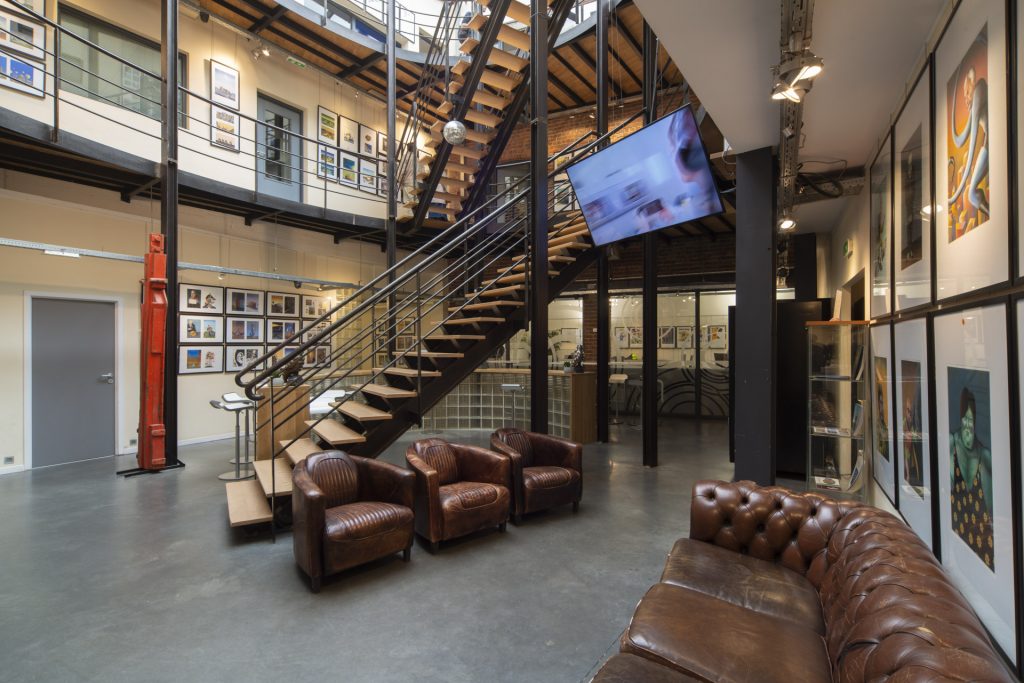 Follow us on :