The birth of Wikipreneurs, the digital toolbox for entrepreneurs
The founder of Wikipreneurs, Xavier De Poorter, started from the observation that there is no such thing as an entrepreneurship school, and that most entrepreneurs feel a little lost when faced with all the things they need to do to start up or expand their business.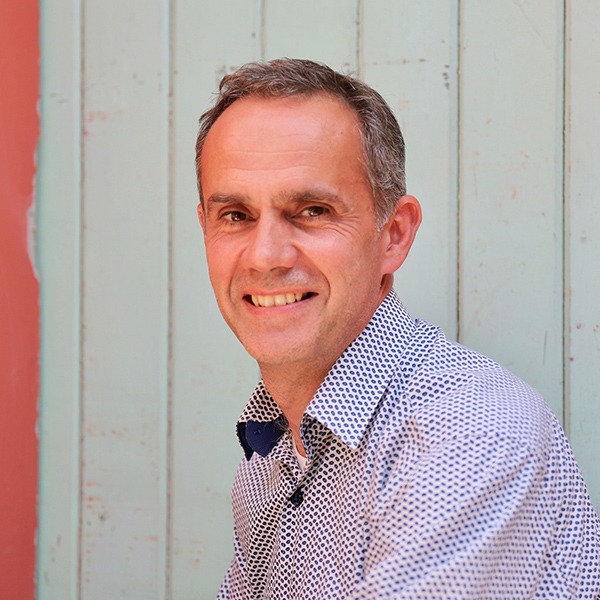 The original vision was to create an 'e-learning' tool for all Entrepreneurs, and thus to help anyone who takes their business digital. This initial desire has evolved into today's platform: www.wikipreneurs.bethe digital toolbox for entrepreneurs.

Entrepreneurship is all about advancing day by day in the construction of your project, and daring every step of the way! With Wikipreneurs, we want to make their task easier by providing the right tools, advice and partners to help them succeed on their own terms. 
Beyond guidance, the support of a community of peers is essential when launching a business. That's why the Entraide Wikipreneurs community has naturally sprung up alongside the platform. Today, this fast-growing Facebook group (L'entraide des entrepreneurs - Wikipreneurs) boasts over 5500 entrepreneurs helping each other on a daily basis. 
What exactly is Wikipreneurs?
Wikipreneurs is a mission, driven by a small, passionate team full of talent (and dreams, fears, successes, failures ... just like everyone else!): to help Entrepreneurs move forward.
To help Entrepreneurs move forward, Wikipreneurs offers customized answers in a variety of formats. In concrete terms, Wikipreneurs is :
#A digital toolbox, www.wikipreneurs.be ⚙️: Hundreds of concrete, simple & practical tools & content: how to become a partner, build your budget, start your digital marketing, recruit, motivate a team, finance your growth, develop a sustainable model, everything you need to know about self-employed status or the SRL (limited liability partnership). You'll also find templates for contracts, financial plans and prospecting charts, for example. A real gold mine!
#A community of wikis 🤝 Wiki is a beautiful network of over 35,000 entrepreneurs, but above all it's a community of mutual support, where 5,000 entrepreneurs exchange & help each other every day.
#Expertise in the field 💡: to help Entrepreneurs go even further, Wikipreneurs and its partners regularly offer tailor-made workshops & training courseson THE topics that every Entrepreneur needs to master: Management, Digital Marketing, Growth Challenges etc... Recently, Entrepreneurs can also create their SRL with Wikipreneurs' " La Fabrique à SRL ": we take care of the whole administrative process and give you all the keys you need to get off to a good start.

#A digital trade show Every year, Wikipreneurs organizes the " 6 Jours Pour Lancer/Développer ma boîte " digital trade show. Over the course of a week, dozens of workshops/conferences/conferences are organized with all the partners who have something to say on the most important entrepreneurial themes, but also on more specialized & innovative subjects. All in the presence of a very broad panel of experts from the entrepreneurial ecosystem. More than 3,200 participants in 2020, and already plenty of ideas and contacts for the 2021 show (starting next September 27). If you're interested in presenting your products or innovations at the show - contact us.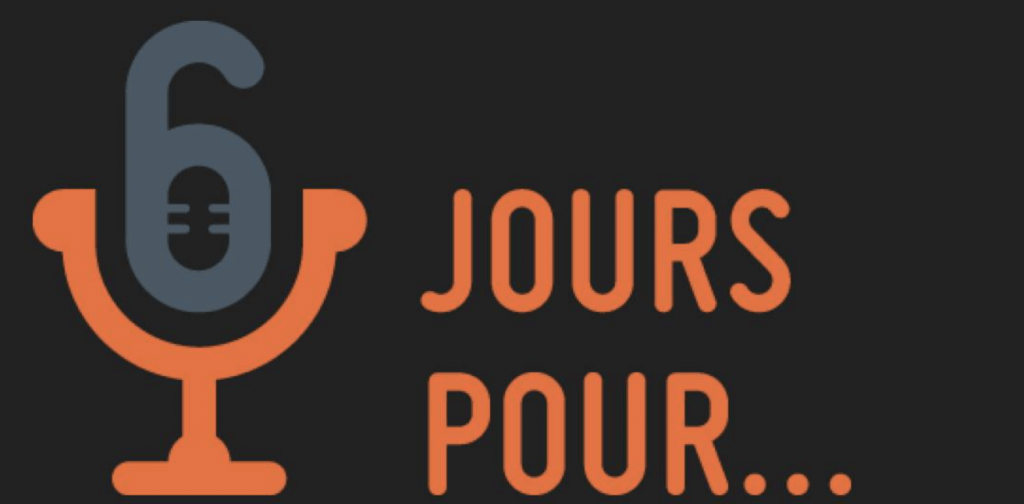 Our evolution
Since its creation, Wikipreneurs has evolved considerably and found itself at the heart of a number of major strategic shifts. For over a year now, we've been working hard to improve our communications and digital marketing, and to continue helping Entrepreneurs by developing services tailored to their realities and needs. 
To achieve this, the team is constantly expanding and adding a wide range of profiles to meet the challenges of growth. Today, our team consists of Xavier De Poorter (Founder of Wikipreneurs), Emna Chaouch (Operations Manager) & Chloé Depuydt (Marketing & Communications Manager). It also includes a series of freelancers who help us with our daily challenges: Tarik Hennen (digital marketing expert), Elisa Brevet (journalist and podcast producer), Evrard Dessain (sales support), Alexandre Portois (digital marketing expert), Maxime Dewelle (IT management), Pierre-Olivier Dirix (Salon 6JP technical support).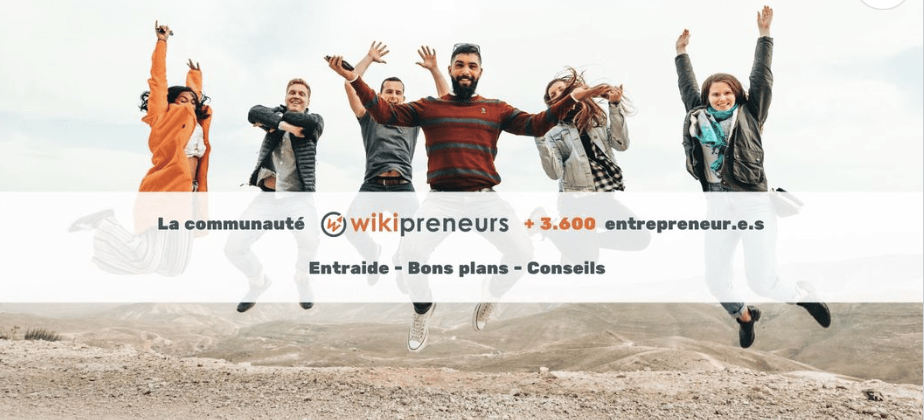 Covid- impact on our business
As a key player in supporting Entrepreneurs, one of the biggest challenges for our small team has been to respond to the imminent needs of Entrepreneurs. We therefore put our projects on hold to create useful content for Entrepreneurs, both within our newsletters and through our digital toolbox.

On the contrary, the period of confinement had a positive impact on our annual digital event "6 Jours pour lancer/développer ma boîte". In just a few months, we were able to develop the concept into a quality digital trade show for entrepreneurs. This was quite a challenge, and with the help of some thirty partners, we were able to serve over 3200 entrepreneurs.

Finally, as with most companies, we had to tame a new way of working as a team with telecommuting. Our internal philosophy is based on a balance between autonomy and teamwork, which made it easy to adapt to remote working.

Projects for the future
Our projects are numerous. New ideas are a daily occurrence at Wiki, whether from team members or partnership proposals! In the short term, we're really looking forward to bringing you a high-quality, innovative digital trade show. With 4 years' experience under our belts, we've got everything we need to create a super event (we say internally with a smile 'the coolest entrepreneurial trade show in the world'), packed with innovations! See you on September 27!

We're also delighted to be able to offer our new services to Entrepreneurs. They are the fruit of many months' work and reflection, and we hope they will help Entrepreneurs to move forward:
- With the Management Bootcamp, Xavier helps entrepreneurs master the basics of management in 4 weeks. With so many entrepreneurs struggling to manage their business, we want to help them get to grips with numbers.

- With the Fabrique à SRL, we help Entrepreneurs set up their SRL: we take charge of the administrative process from A to Z, making life easier and giving them the right advice.

Other projects are in the pipeline... more in the next issue!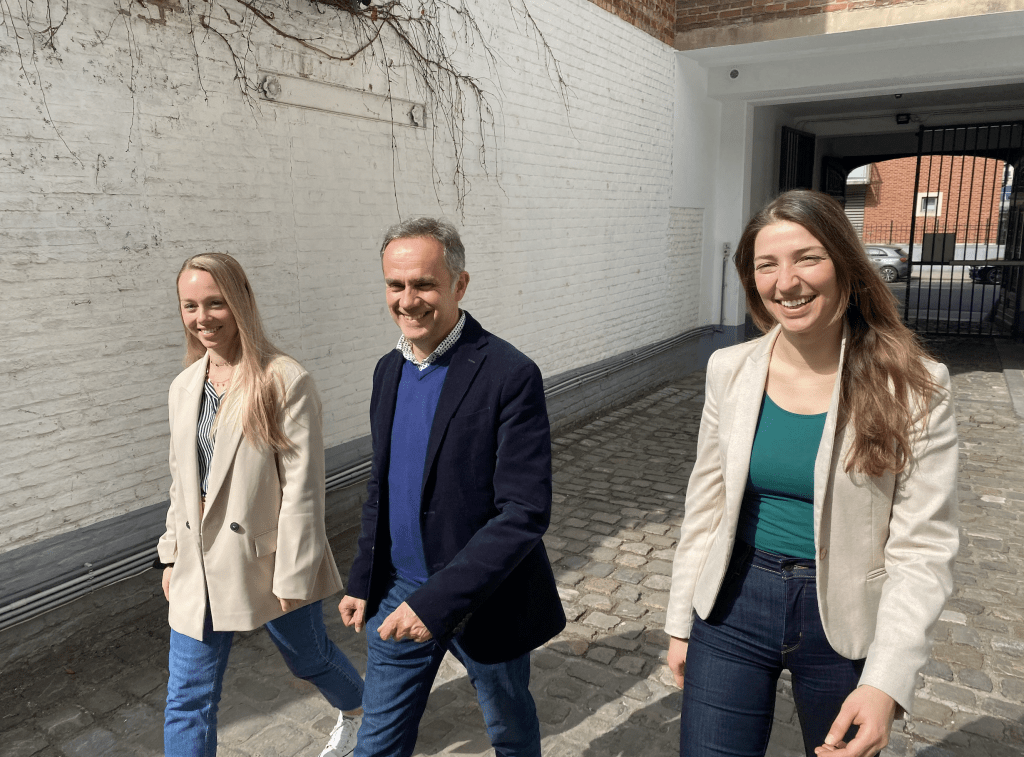 " Seed Factory came to us as a chance to work in a dynamic new environment full of opportunities. At Seed, we're on the move every day, meeting new people and exchanging ideas! It's a lively environment, which also enables us to keep in touch with Entrepreneurs and thus remain at the heart of the entrepreneurial ecosystem. The connection was also made naturally with the Seed team, and that's fundamental for us. When you come here, you feel at home, energized and surrounded!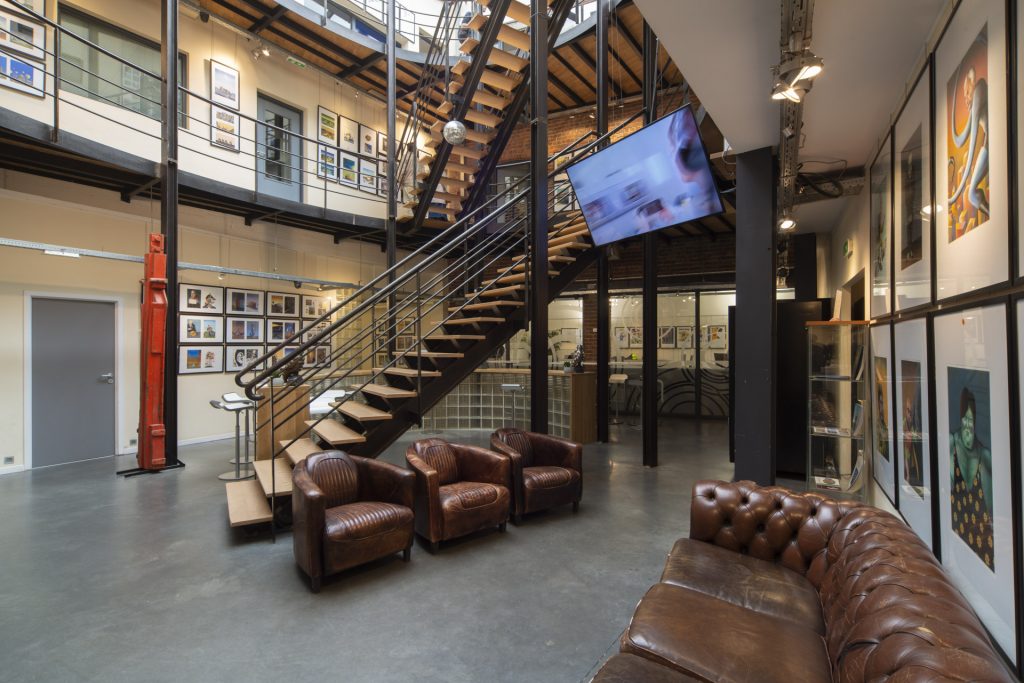 Like Wikipreneurs, are you looking to rent an office in Auderghem? Find out more about the Seed Factory business center. Don't hesitate to arrange a visit with Edouard Cambier and his team by telephone or via their online form.
Follow us on :
www.facebook.com/SeedFactory.be
www.linkedin.com/company/seed-factory
www.youtube.com/channel/UCZ4ujMwIeW876ta0dCVLxlA