Birth of the company 
Graphibe was born in 2011 in a 7m2 kot room in Louvain-La-Neuve. Sweatshirts and t-shirts were more often sold at night than during the day, with a beer in hand. On December 1, 2014, the opportunity to buy Maisons Clothes, a company known and recognized in the sector since 1996, presented itself to Philippe Antoine Carette, managing director of Graphibe. He seized the opportunity and brought modernity and dynamism to the company.
From the outset, the company has set the standard for promotional textile personalization on the Belgian market, and is now proud to have expanded to become a trusted name in Europe. It offers its customers a service based on no less than 25 years' experience.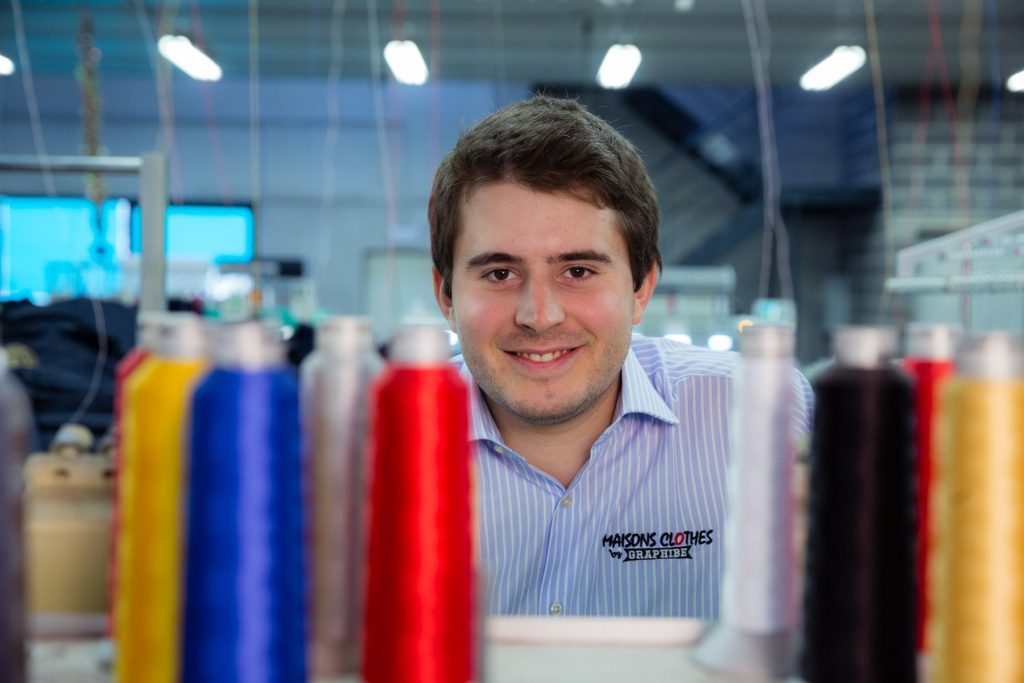 " Mainly specialized in printing and embroidery on textiles, we have developed our range of promotional items (pens, mugs, mouse pads, phone covers, etc.) as well as made-to-measure production (products 100% tailored to customer requirements, manufactured around the world according to specifications)", reveals Philippe Antoine Carette.
Maisons Clothes' watchword
Adaptability. 
Our 4-strong team is always ready to listen to our customers and offer them the best possible solutions. 
Over the years, Maisons Clothes has established partnerships with the best textile distributors and manufacturers. This explains its rapid development and steady growth with both professional and private customers.
" We work with private customers (B2C) for small events (youth movements, weddings), as well as with SMEs (general contractors, parks and gardens, service companies) and large corporations (national and international marketing campaigns, production of customized products in brand colors, etc.)," adds Philippe Antoine Carette.
The company aims to develop long-term relationships with its customers, so that it can get to know each individual as well as possible and provide a personalized service. 
And it works, because 98% of customers come back!
Why has Maisons Clothes set up shop at Seed Factory in Auderghem?
Overcrowded in its first premises and looking for a suitable infrastructure and strategic location, the team decided to move to Seed Factory 6 years ago. 
Its new workshops enable it to perfect its logistics and make deliveries within 24 hours anywhere in Belgium.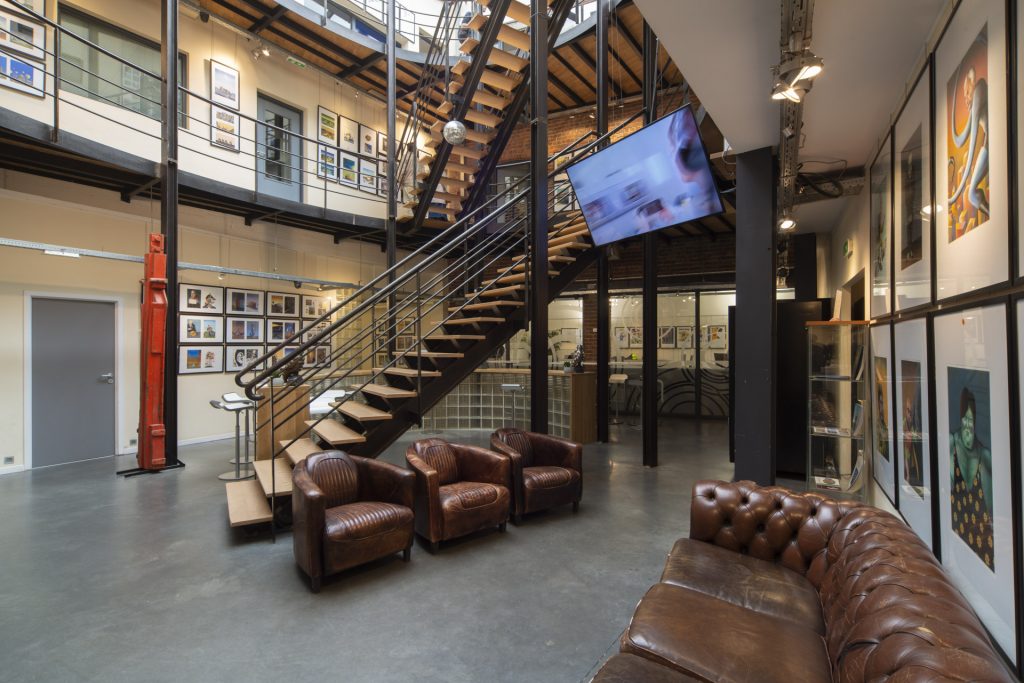 What type of products does Maisons Clothes offer and for which customers?
The company responds to a growing demand for personalized textiles and promotional items.
Maisons Clothes will also satisfy your embroidery requirements, providing a specific solution tailored to your individual needs and desires.
The company stands out thanks to its production plant in Belgium, which enables it to be fast, meet deadlines and be flexible in the event of necessary changes or modifications. 
If you'd like to meet the team, Maisons Clothes welcomes you to its showroom at Seed Factory in Auderghem by appointment.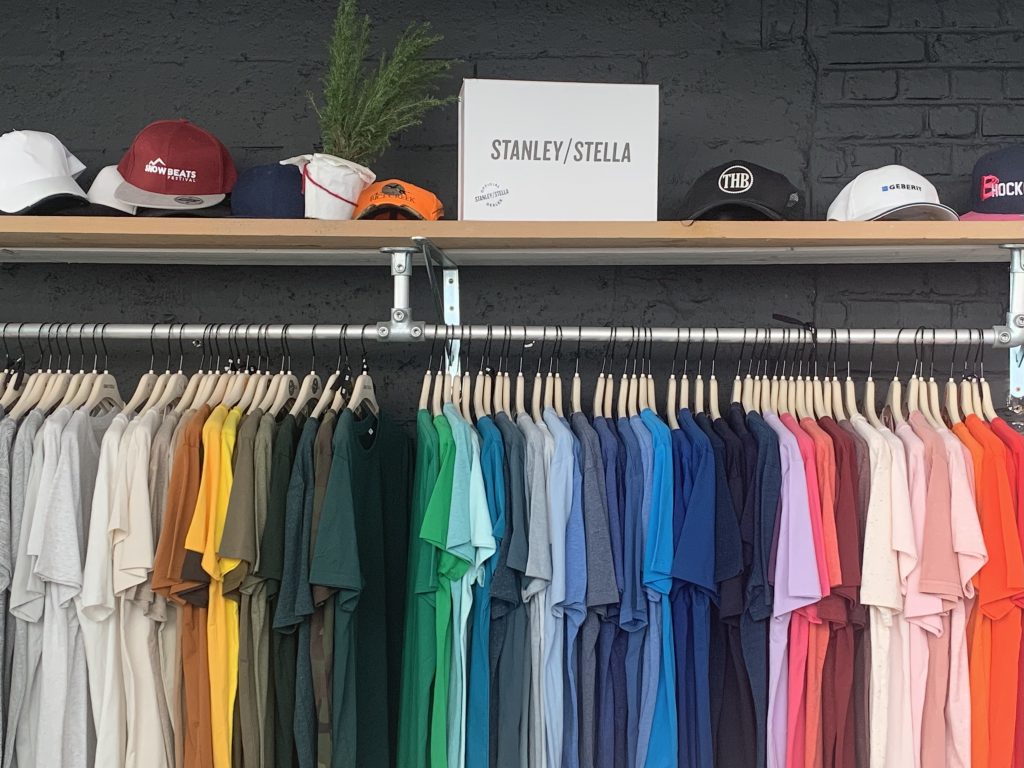 What impact has Covid had on business?
" Covid has of course greatly slowed down our activities in 2020 and 2021, as the events sector and events as a whole are at the heart of our business. However, as a player in the textile sector, we were able to produce and supply a large number of standardized printed masks. If you're in the market for printed masks, don't hesitate, we've got a large stock on hand at all times ", says the Managing Director.
To prepare for the post-Covid era, Maisons Clothes intends to rely on corporate social responsibility, starting with European-based manufacturers for textiles and objects.
The company and its team will also beef up their website, making it more fluid and comprehensive.
" The slowdown due to Covid has enabled us to take the time to move forward and develop a good number of projects such as Ecovadis CSR certification (Bronze Medal 2021 for Maisons Clothes), GOTS certification of our activities (Global Organic Textile Standard) (in progress), the development of a brand new website (publication by the end of April 2021), the rationalization of our printed swimsuit business (hard hit by the pandemic as European swimming pools are almost all closed), sourcing to offer our customers Made in Europe recycled or certified organic cotton textile products at attractive prices, and finally the Made in Belgium t-shirt (in progress) " concludes Philippe Antoine Carette.
Like Maisons Clothes, are you looking to rent an office in Auderghem? Discover the Seed Factory business center. Don't hesitate to arrange a visit with Edouard Cambier and his team by phone or via their online form.
Follow us on :
www.facebook.com/SeedFactory.be
www.linkedin.com/company/seed-factory
www.youtube.com/channel/UCZ4ujMwIeW876ta0dCVLxlA