It's essential to take the time to get some fresh air and take a break during the day. 
Seed Factory has always fulfilled its mission by offering its tenants numerous advantages. The coworking space offers plenty of places to relax and chat with your colleagues: the atrium, the "free coffee machine" area and the outdoor space. That said, sometimes it's nice to get out of your workspace and get some fresh air in the surrounding area.
Few people know it, but all around Seed Factory are charming terraces to enjoy lunch with colleagues or a drink at the end of the day. In the mood for nature? We're surrounded by lovely green spaces, perfect for taking a break during the day.
We don't get a lot of sun here, so when the weather's nice, it's time to make the most of it! And that's why we're offering you some terraces and parks to discover just a few steps from Seed Factory.
The Parks
Exposed to the sun, the large park on Rue des Pères Blancs in Etterbeek, perpendicular to Avenue des Volontaires, offers a calm and peaceful moment in an idyllic setting for a picnic less than 200 meters from work.
Another spot to enjoy a picnic is the Place de l'Amitié, 250 meters from the office. Surrounded by two palm trees, a large bench with table can accommodate your whole team for a lunch with colleagues!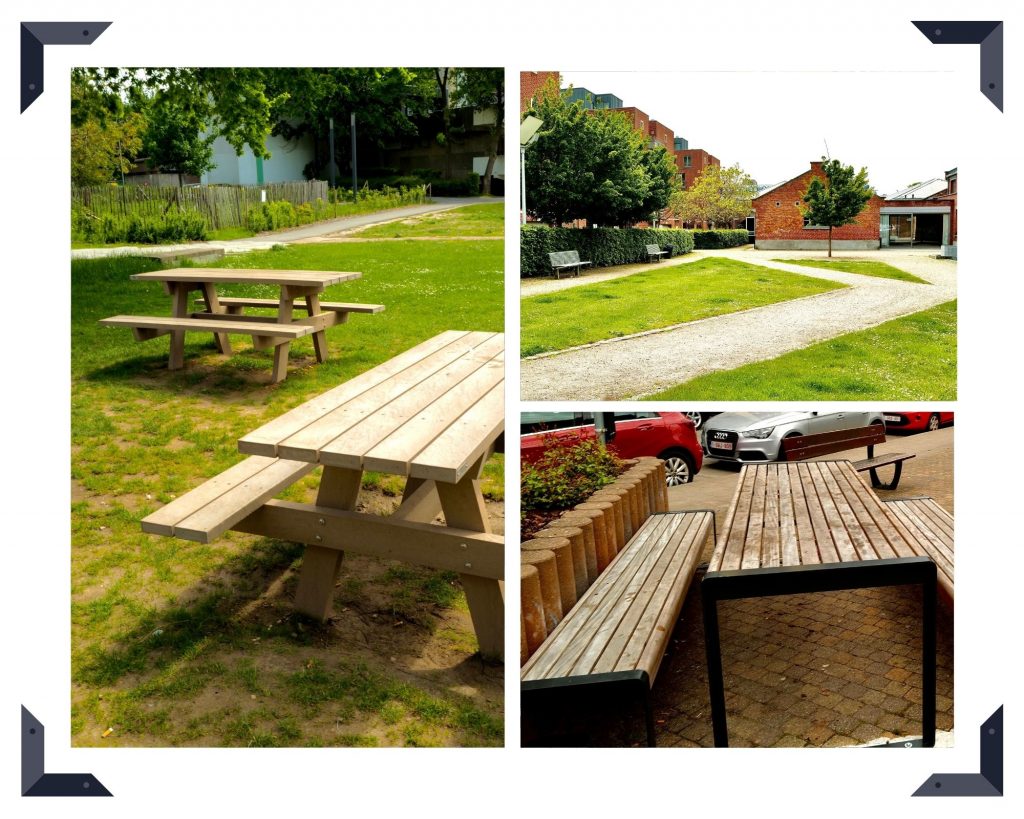 Les Terrasses
Several restaurants with terraces are located around the Seed Factory. 
Fancy some Indian food? The Agra restaurant around the corner offers a wide variety of Indian specialties (Chaussée de Wavre 1002, 1160 Audergem).
Perfect for a business lunch, the Mess on Boulevard Louis Schmidt offers a gourmet menu with authentic dishes and wines to share a great time. ( Boulevard Louis Schmidt 1, 1040 Etterbeek)
Le Pilar, a 500-meter walk from the office, is a trendy spot close to the VUB campus. For a drink, a wide selection of beers is available (Boulevard de la Plaine 2, 1050 Ixelles). You can also enjoy lunch on the terrace.
A little further along the campus (500 meters from the office) is the terrace of the VUB sports café complex. In addition to a very spacious terrace, a pool table is available to customers. Ideal for relaxing at lunchtime! (VUB Campus, avenue de la Plaine 2, 1050 Brussels)
For excellent sandwiches, you'll quickly be served on the terrace of Le Mini Pouce. This fast-food restaurant is less than 200 meters from Seed Factory (Avenue des Volontaires 28, 1040 Etterbeek).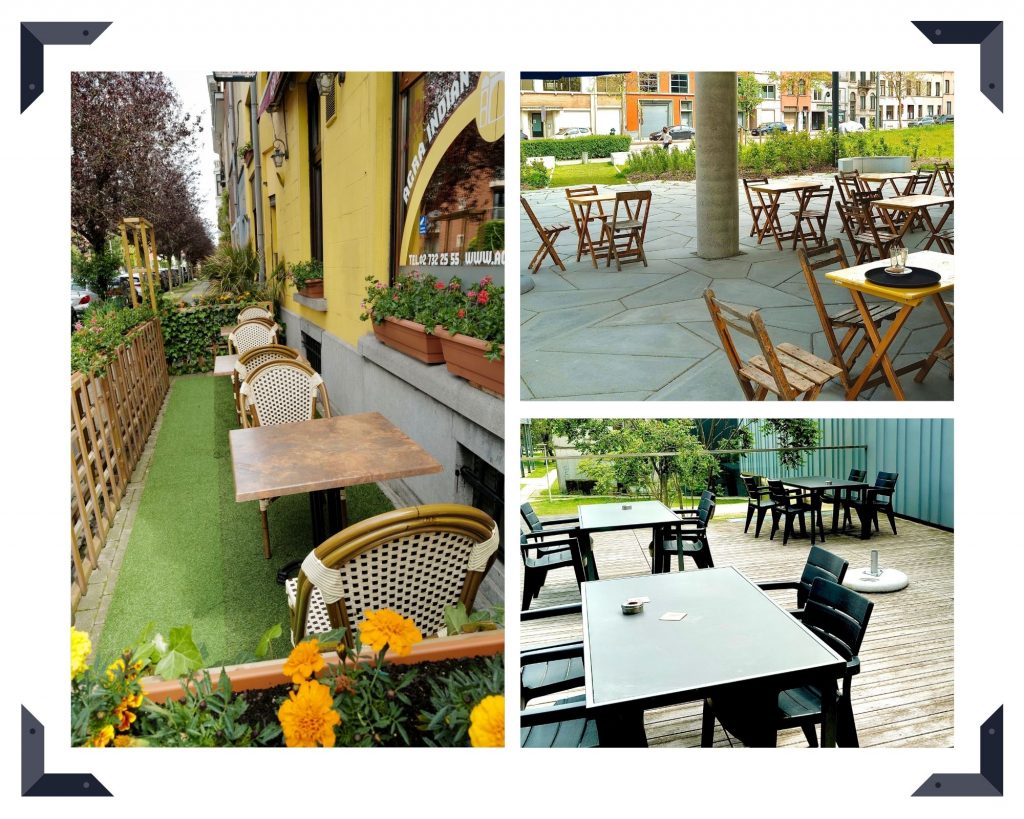 If you walk 500 meters in the direction of Chaussée de Wavre, you'll find the terrace of Almi Corner, which satisfies its customers with simple, fresh and tasty products! ( Chaussée de Wavre 1219, 1160 Audergem)
For lunch or even breakfast, the Pie Academy, 170 meters from Seed Factory, offers Mediterranean cuisine on the Boulevard du Triomphe ( Boulevard du Triomphe 34A, 1160 Auderghem). You can also enjoy a pastry on their terrace.
Less than 200 meters from the office, you'll find the Phileon and its terrace, where you can enjoy a drink, snack or lunch. You'll find a wide choice of dishes and new menus every month (Avenue des Volontaires 171, 1150 Woluwe-Saint-Pierre).
Looking for a little Portuguese air? Café Lisbon's terrace welcomes you in a Mediterranean atmosphere. (Chaussée de Wavre 1050, 1160 Auderghem)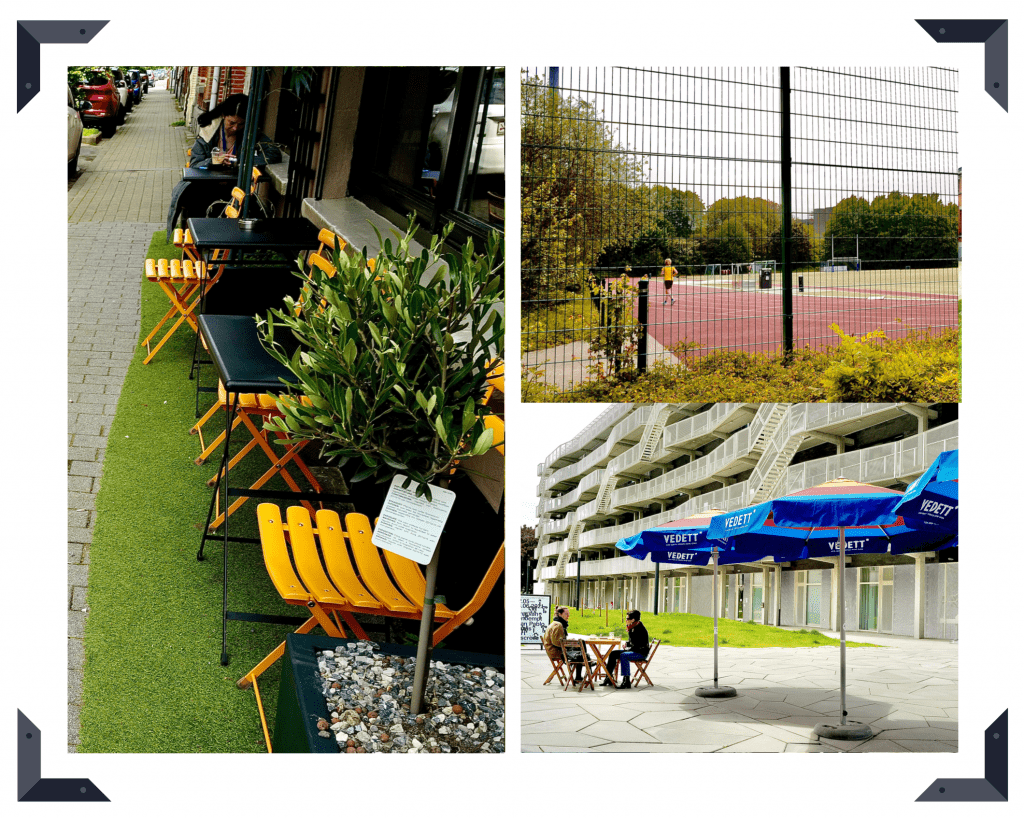 As you can see, there's a huge choice just a few steps away. 
A breath of fresh air in the middle of the day will help you continue your day in the best possible way. 
Looking to rent an office in Auderghem? Find out more about the Seed Factory business center. Don't hesitate to arrange a visit with Edouard Cambier and his team by phone or via their online form.